10x The Best Snorkel Sets for Kids (2023)
Going to the beach? In our experience, snorkeling is a must in any aquatic itinerary—especially when you bring the kiddos along, in tropical Cuba for example! Get more bang for your buck by choosing the best snorkel sets for kids rather than buying them separately or settling on just any snorkel mask.
Keep them safe and happy in the waters by picking from 10 of the best snorkel sets for kids below:
There's a good chance this post contains affiliate links. This means that if you purchase anything through one of our links, we'll receive a small fee (it won't cost you anything, promise!). As an Amazon Affiliate, we earn from qualifying purchases. If you would like to learn more about our affiliate partners, click here for our disclaimer.
---
The best snorkel sets for kids: top picks
COMPARISON CHART
IMAGE
PRODUCT
Orsen Full Face

An easy-to-wear full face snorkel mask with a camera mount recommended for beginner snorkelers.

CHECK PRICE ►
Mares Sea Pals

A user-friendly snorkeling set that kids can grow into. Available from small to large in various colors.

CHECK PRICE ►
Seavenger Hanalei

A four-piece snorkel gear set available in various colors, from small to extra large. The compact design makes the set perfect for traveling.

CHECK PRICE ►
US Divers Dorado II

A durable snorkeling set made for long hours of snorkeling. Suitable for ages 6 and up.

CHECK PRICE ►
Triboard Subea EasyBreath

A premium full-face mask known for its performance, hypoallergenic materials, and safety.

CHECK PRICE ►
GoOsprey Kids

A one-size-fits-all snorkeling set with adjustable fins for easy swimming. Fitting for ages 5 to 12.

CHECK PRICE ►
Phantom Aquatics

An affordable four-piece snorkeling set for kids ages 6 and up, recommended for buyers on a budget.

CHECK PRICE ►
Prodive Premium

An impact-resistant and affordable snorkeling set for kids with a breathable design.

CHECK PRICE ►
Wacool Snorkeling Gear

A three-piece snorkeling set packed with professional-grade design and impact-resistant materials.

CHECK PRICE ►
The Best Kids' Snorkel Sets: Reviews
#1 ORSEN FULL FACE
The Orsen Full Face has a lot of fancy features! Surprisingly, this snorkel mask for kids is still pretty easy to use.
For one thing, the strap and quick-release feature allow both easy wearing and removal of the mask, and its foldable tube makes it convenient to carry and store by saving space. A detachable camera mount with removable motion brackets is also included to give your child the chance to capture their best moments.
The anti-fog technology ensures that the user will be able to see clearly through the use of a separate breathing chamber. In addition, the silicone parts of the mask are flexible enough to perfectly fit the face, making it anti-leak; this is crucial because we don't want our children gagging on saltwater!
The food-grade material means it's non-toxic, and its high elasticity helps with your kid's comfort by preventing excessive pressure on their nose bridge.
If you're worried about kids' full face snorkel masks being notorious for carbon dioxide (CO₂) build-up, don't. This is because the Orsen Full Face Snorkel Mask features a CO₂ quick discharge system. This innovatively designed breathing system and large breathing tube enables your child to breathe in more oxygen and accumulate less CO₂, ensuring their safety and effectively preventing significant breathing hazards and dizziness.
Finally, the 180° panoramic view allows a full, clear perspective of the aquatic realm—maximizing your kid's snorkeling experience!
The mask can be provided in colors of black, gray, blue, green, red, or pink. Kid size is extra-small (XS), but adult sizes are also available.
Users have stated that the mask's new design helps with breathing more easily, and its perfect fit makes it comfortable and prevents leakages. Just make sure you get the right size! It's also highly recommended for novice snorkelers; though even for experienced individuals, the snorkel mask works quite well based on reviews. The compact mouthpiece allows the user to breathe as normally as possible even when underwater.
The Orsen Full Face features a one-year guarantee, and for a product with amazing comfort and ease of use, you can't go wrong with getting one of the best, if not the best snorkel mask for kids!
#2 MARES SEA PALS
If you're looking for an adorable kids' snorkel set with fins, Mares Sea Pals might just be the right answer! The set includes a mask, snorkel, fins, and carry bag, and it comes in different sea pal variants with colors including blue, pink, white, and clownfish orange. The ultra-clear tempered glass lens provides durability in the long-term and clarity in the visual aspect. Kids can grow into this set with greater allowance because of its adjustability.
Since it's not a full-face snorkel mask (the mask is separate from the snorkel), there's no need to worry about carbon dioxide build-up. An easy-exhale system allows kids to purge and clear water without difficulty, and the siliter mouthpiece is designed to have a comfortable fit. The snorkel also includes built-in splash guards to prevent water from getting in the snorkel due to waves or splashes while it's above the waterline.
A quick-release system removes the need for custom adjustments, allowing the user to easily disconnect the straps after usage. The mask might fog up every now and then, but this is easily managed through the use of an anti-fogging agent. A few reviews mentioned that the mask might have a stiff skirt compared to a double-lens version of the product, and though the mask and snorkel are durable, the fins aren't as long-lasting.
As with any child's snorkel set, be careful with the sizing! The set is available in small to large, and comfort depends on which size fits best. Leaking is less likely to be an issue as long as you get it right for your little ones. The Mares kids snorkel set is user-friendly because it's easy to use even for children based on feedback. With just a bit of practice, your kids can get used to it quickly.
#3 Cressi Rocks Junior
The Cressi Junior Snorkeling Kit for kids is best for ages three to eight and includes a mask, dry snorkel, adjustable fins, and net bag. The Italian brand is quite trusted as Cressi was established in 1946 and is considered a brand pioneer in fields such as snorkeling, diving, and swimming.
This children's snorkel gear is suitable for all-day use whether it's in the pool or the ocean.
The mask's double lenses are made from tempered glass and feature easily adjustable buckles. The double-feathered junior face skirt is also designed to be a more suitable, comfy fit for smaller faces. Easy-adjust buckles are also available for the fins, making the Cressi kids snorkel set highly adaptable to your child's growth and thus better for long-term use. The dual-window design of the mask also allows a wider range of vision to appreciate the sights underwater, and an easy-to-reach nose pocket is also available for ear equalization.
The dry snorkel can completely seal out all water in case of waves, and can also be secured on the left side to the mask strap using the quick-release snorkel keeper clip included.
It also has a splash guard which effectively prevents water from entering the barrel due to waves. The corrugated tube and mouthpiece are replaceable and made from hypoallergenic soft silicone, and the one-way bottom purge valve permits easy drainage of residual water whenever necessary.
As for the snorkel fins for kids, a soft open heel foot pocket provides comfort and ventilation for the wearer. The foot pocket is made from soft rubber, while the fin blades are made from durable yet flexible plastic.
Sizes range from small to extra large, and the product is available in aesthetic color variants and combinations such as blue/lime, pink/white, white/blue, white/orange, and full pink.
According to user reviews, the Cressi Rocks Junior kids' snorkel gear is highly durable—a crucial quality especially when it comes to some of our more adventurous or rambunctious kiddos. This snorkel set for kids is made of soft material, making it particularly comfortable to wear for users too. 
#4 SEAVENGER HANALEI
The Seavenger Hanalei is a four-piece snorkel gear for kids set made from silicone and tempered glass. It includes an anti-fog mask, snorkel, trek fins, and a storage bag.
Aside from having a cool design, young explorers are sure to get a crystal-clear view with its long-lasting anti-fog film that is more effective than the usual anti-fog coating.
The anti-fog mask has adjustable swivel straps, and its twin lenses are made from tempered glass. The straps make it more convenient to find a good fit, and the strong glass makes it less likely to break easily. Also, the soft-flex, corrugated snorkel includes a quick-release mask clip, a hypoallergenic silicone mouthpiece, a lower purge valve, and a proprietary top deflector (which is fancy talk for a splash guard).
Of course, you can't forget about the adjustable open-heel trek fins and quick-release buckles that make it a lot more comfortable to wear for kids.
The quick-dry mesh bag is also a plus as you can store the entire set in it.
Sizes are from small to extra large, and the set comes in a wide range of colors including blue, green, orange, lavender, and cream, among others.
A pro tip to improve and retain the anti-fog mask effect is to gently rinse the mask under cool water before use, and under fresh water after use. Because the Seavenger Hanalei has a compact design, it's great for traveling as it can easily fit in most places such as your backpack or bag.
According to some snorkeling gear for kids reviews, the all-in-one set works pretty well. Since the mesh bag is very lightweight, it may be less durable, but it can definitely hold the entire set without a problem. The straps are strong and well-made, and although the fins are a little rigid, they are not difficult to wear. Lastly, the hypoallergenic material makes skin-sensitive wearers' lives a little easier
With the number of features it has, we can say that the Seavenger, among many kids' snorkel sets, is pretty reasonably priced!
#5 US DIVERS DORADO II
The US Divers Dorado II Kids' Snorkel Set includes a junior mask, proflex fins, and a Seabreeze DX snorkel. Although the U.S. Divers Dorado II has only been recently made available, the original version of this snorkeling equipment for kids is highly popular. Of course, the newer version features slight improvements to the design for its users.
The polycarbonate mask has shatter-resistant twin lenses and is anti-fog treated to provide clear vision for its users. It's double-feathered to improve the seal and reduce the likelihood of leaks, and aside from this, a three-way buckle system for the mask straps is featured to provide a suitable fit on the face. Take note that finding the best fit is actually one of the biggest considerations when it comes to picking the appropriate gear!
The snorkel includes a splash guard top with hydro-adhesion technology to prevent waves or splashes from interfering with the snorkel barrel. Plus, the mouthpiece and tube are ergonomically shaped in a way that kids can wear it with enough comfort to go snorkeling for hours on end! In case water gets in the snorkel, the one-way purge valve helps with quickly expelling it.
The included fin blades are vented and designed in a way that makes it easier and thus more efficient for the wearer to swim, reducing fatigue. Foot pockets also have easy-adjust buckles and heel straps to provide optimal comfort.
The design fits kids ages six and up, and the cool, stylish look could just make your little ones more than excited to show off their new gear!
#6 TRIBOARD EASYBREATH
Looking for a full-face snorkel mask for kids with a little extra? The Triboard Subea EasyBreath may be your best bet if you're willing to go premium. Primarily made from silicone, the hypoallergenic material is non-toxic and meets international safety and CE standards. It's worth noting that the mask is the winner of the Oxylane Innovation Award—given only to the most ingenious technical products in sporting innovation!
The Triboard EasyBreath prides itself in both safety and performance. Since the mask is single lens, kids have the benefit of a full 180° panoramic view unlike double or twin lenses, which feature a non-panoramic, albeit clear view underwater. The anti-fog kids' snorkel mask also comes with a secure lock and a free replacement ring. The advantage of using a full face mask instead of a separate lens and snorkel for kids is you can breathe as you normally would instead of having to use a mouthpiece!
The dry-top snorkel system is innovative because the valve automatically closes to stop water from entering the mask whenever the snorkel is submerged underwater. This is especially useful whenever a wave crashes over the snorkel barrel or when your kiddo strays a bit too deep. 
With proper care such as cleaning with mild soap after every use and storing it in a dry area, the Triboard EasyBreath can easily last years. A lot of kids' snorkel set reviews praised the snorkel mask for being virtually leakproof and having amazing clarity and visibility. Even if water does get in the mask, the design allows the residue to simply drain out the bottom. Also, a camera mount is available if the kids feel like taking snapshots of the view!
Sizes are available from small to large, and the mask is available in five colors: dark turquoise, pale turquoise, pink, strawberry, and conch shell.
One thing that might be of consideration would be if your little one has to wear prescription eyeglasses to clearly see. Since the mask is single lens, you don't have to find customized or special lenses that can specifically cater to your child's vision.
The Triboard Subea EasyBreath is priced a bit higher in range compared to other snorkel sets. That said, the premium design and excellent durability of this kids' snorkel kit can make the investment worth more than you think.
It is, without a doubt, the best full face snorkel mask for kids!
#7 GO OSPREY KIDS
With its panoramic (single lens) snorkel mask, dry top snorkel, flippers/fins, and travel bags, GoOsprey Kids is one of the best snorkel sets for kids on this list! Recommended for kiddos from ages five to twelve, the set comes with a full-life free service guarantee after purchase. 
For the mask, it's one size fits all as the straps are fully adjustable. This is both a convenient and adaptable feature because your kids can grow into it, and you won't have to make another purchase as long as they're within the suitable age or size range.
In addition, the single-lens mask made of advanced, tempered glass provides a full, clear view that a double-lens mask may not promise. Its anti-leak feature is proven and tested as long as it is worn properly, and the 100% liquid silicone material is hypoallergenic and resistant to seawater corrosion!
The snorkel tube has a stable, dry floating valve design that makes it easy for the wearer to breathe. The dry top tube means that water will be blocked from entering should a wave crash over or the valve is submerged. Through this design, you won't have to clear the tube once it's out of the water as it's constantly dry. You also don't have to worry much about jaw fatigue as the food-grade mouthpiece is safe and easy to use.
The all-in-one quick-dry packing gear bag has the capacity to contain the entire set, making it handy for travel, and the open-heel, adjustable fins are made of comfortable, durable rubber. With the fins, children have to exert less effort when swimming forward—reducing strain and the likelihood of fatigue and cramps. Sizes 9 to 13 best fit most children aged 5 to 12.
The GoOsprey Kids set is relatively fresh on the market. Nonetheless, users note that the mask fits well and the snorkel is easy to attach. Thanks to its reasonable price, this kids' snorkeling set will be worth the purchase!
#8 PHANTOM AQUATICS
Recommended for ages six and above, the Phantom Aquatics Rapido Boutique Collection Sea Breeze Snorkel Kids Set is one of the best and most affordable four-piece sets. Included are a snorkel mask, the super snorkel, fantastic fins, and a fast-drying, lightweight mesh bag that can hold the entire low-volume set.
You can choose from three aesthetic color combinations—blue lime, violet lime, and turquoise ruby!
The superior mask design highlights fog-resistant glass lens that allows ultra-clear visibility underwater. Easy-adjust strap buckles prevent the struggle of having to make do with cheaper mask strap versions, and high-quality sealing silicone mitigates leaks while providing comfort through a perfect fit.
The Rapido fins also have adjustable straps, and the vented fin blade design makes it easier for your little ones to propel themselves forward. This reduces effort and allows them to swim for longer periods of time. The soft foot pocket and quick-release feature of this children's snorkeling equipment make wearing and removal easy.
Of course, you can't forget about the dry top snorkel that blocks water from getting in the barrel—ensuring safety and removing the possibility of interrupted breathing (with proper use). But a thoughtful added bonus is the whistle included in the mouthpiece; a simple but effective safety feature. 
The Phantom Aquatics set may be one of the better alternatives if you're on a budget. Your kids are sure to love this children's snorkel set!
#9 PRODIVE PREMIUM
The Prodive Premium is a real bargain for one of the best kids' snorkel gear!
The three-piece set features a twin-lens snorkel mask, a dry snorkel, and a waterproof gear bag. Colors include aqua, black, blue, pink, and yellow among other variations.
The set is one-size-fits-all as everything is fully adjustable with straps.
The scuba mask is made of impact-resistant, tempered glass with anti-fog and watertight double lens. It's leak-free, adjustable, and comfortable with its soft-ribbed silicone face seal and straps.
The snorkel also features breath-easy technology through the float valve which blocks water from entering the barrel. In addition, the snorkel mouthpiece is made of food-grade, non-toxic silicone and doesn't place excessive stress on your kiddo's jaw.
To drain any water that enters the mouthpiece, a one-way purge valve is installed below it. The mask strap clip also has a quick-release design to conveniently separate the snorkel and mask in a jiffy.
Take note that although the set is one-size-fits-all, the mask may be too big for younger ages and children with slimmer builds.

Don't be intimidated by the name! The Prodive Premium is definitely high-quality, but what's even more impressive is its affordability. The Prodive Premium is definitely a popular option for all parents out there looking for a great snorkel gear kids' set!
#10 Wacool
Manufactured using top-grade materials, the Wacool Snorkeling Gear Kids Set is also one of the more affordable, albeit reliable best kids' snorkel sets out there. With its adjustable head straps and flexible silicone face skirt that molds to fit every face shape, the set is one-size-fits-all. The three-piece set includes a single-lens mask, a snorkel, and an extra mesh bag, and the Wacool is available in blue, black, pink, and yellow.
The mask features a ribbed design to ensure a water-tight seal, and the tempered glass is fog-coated to let kids have clear, unclouded vision during their snorkeling experience. The single-lens shape design also allows a wider view underwater to provide a more complete and enjoyable experience.
The full dry snorkel has a built-in purge valve and splash guard. The anti-splash system blocks water from entering the snorkel, and any residual water that may get in can be drained and cleared through the valve. To top it off, the silicone material used in the mask and mouthpiece ensures both durability and comfort.
All units are fully tested, but replacement is guaranteed for any defective products sold. Be sure to keep the after-sales service card! The impact-resistant tempered glass lens is built to withstand deep water pressure; however, as it is primarily used for snorkeling, it's best to not use it for deep-diving purposes as a word of caution.
Users praised the professional-grade quality of the Wacool as it made snorkeling for kids safer and more enjoyable. On a side note, the clip to firmly attach the snorkel to the goggles may be a bit difficult for kids to manage, so a bit of supervision is advised.
The Wacool is one of the best snorkel gear for kids considering both quality and affordability.
Information guide
Do I need to buy snorkeling gear for my kids?
Giving our kids a splashing time at the beach is always our top priority, so getting good snorkeling gear should certainly be on your to-do list! Although you can rent or purchase the usual goggles and snorkel at shops nearby, it's definitely better to come prepared with a snorkeling set that's suitable, comfortable, and safe for your children.
By picking out the best snorkeling sets beforehand, you'll save more time and money because you'll be investing in complete gear that'll generally last longer than your usual standard goggles and snorkel. Special snorkeling gear has well-designed and ergonomic features that allow the user to be comfortable and confident in their underwater adventures. They're also pretty durable, sanitary, and easy to use!
What should I look for in snorkeling gear?
The best snorkeling gear, of course, should be leakproof—efficiently preventing water from entering the mask or barrel to ensure that breathing will be easy and undisrupted. It should also be long-lasting with durable yet comfortable material. Features that support clear vision such as anti-fog coating and a panoramic design are also useful.
Lastly, the set should be kid-friendly in a way that it's easy for them to wear and remove it on their own after some supervision. But most importantly, make sure to get the correct size as it's crucial to get the best fit! With these qualities in mind, it's hard to go wrong in finding a set that's suitable.
Which type of snorkeling gear should I buy?
The type of snorkeling gear that's best for you actually depends on what you want to prioritize among three things: budget, design preferences, and additive features. Needless to say, a safe breathing system and appropriate sizing are indispensable and should be the first two things to check before even considering anything else.
Some sets, for instance, include flippers and/or a gear bag, while others do not. Other sets only include the mask and snorkel, which are better options if you're looking for affordable equipment without compromising quality and safety. Finally, some gear might just have the unique aesthetics or charm that might suit your kid better than most.
Final Thoughts
Picking the best snorkeling gear for kids is important—not only because we want to give our children a great experience, but also because we want to ensure their utmost safety. With the proper equipment and supervision, you don't have to worry about having a grand time at the beach or water park with your little ones. Happy snorkeling!

Mums on Flipflops is a participant in the Amazon Services LLC Associates Program, an affiliate advertising program designed to provide a means for sites to earn advertising fees by advertising and linking to amazon.com, amazon.co.uk, amazon.ca, amazon.de, amazon.fr, amazon.it and amazon.es. Amazon and the Amazon logo are trademarks of Amazon.com, Inc. or its affiliates.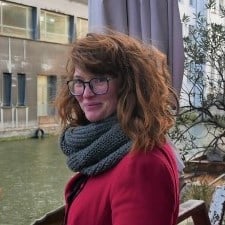 ABOUT THE AUTHOR
Babs Rodrigus is the co-founder and main writer of Mums on FlipFlops . She is absolutely crazy about traveling – especially together with her wife and kids. Babs loves animals, chocolate (what did you expect from a Belgian?), reading, and writing.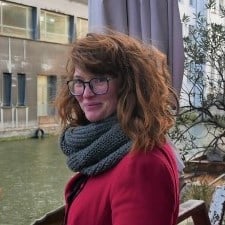 ABOUT THE AUTHOR
Babs Rodrigus is the co-founder and main writer of Mums on FlipFlops . She is absolutely crazy about traveling – especially together with her wife and kids. Babs loves animals, chocolate (what did you expect from a Belgian?), reading, and writing.