Planning the perfect Colombia itinerary: 1, 2 and 3 week options
At the end of 2017, we had the opportunity to travel to stunning Colombia. It was recommended by so many that it had been on our list for a very long time. This means we were absolutely excited to be able to travel to this South-American destination, and we wanted to discover as much as possible within our timeframe. That happened to be quite a bit of time as we ended up staying 6,5 weeks.
When it comes to planning a trip to Colombia, it all comes down to your time availability. The country is immense, so unless you have a couple of months' time, you'll have to select those places that interest you most in your Colombia itinerary. If you scroll down, we'll show you different options ranging from 1 week in Colombia to a Colombia 3 weeks itinerary and even longer!
There's a good chance this post contains affiliate links. This means that if you purchase anything through one of our links, we'll receive a small fee (it won't cost you anything, promise!). As an Amazon Affiliate, we earn from qualifying purchases. If you would like to learn more about our affiliate partners, click here for our disclaimer.
How much time do you need when you're backpacking Colombia?
---
The kind-of-to-be-expected answer would be: as long as possible. To cover Colombia's major destinations, you would need at least 6 weeks, if you're traveling at a fast pace. If you're like us and you like to have some time for chilling and soaking in impressions, make that at least 2 to 3 months.
We realize that most of you probably won't have that time available, so you'll have to limit your Colombia travel itinerary to a certain region or take national flights to reduce your travel time. We were happy to have so many days to discover the country as we flat out refused to take a plane while traveling around. However, we still had to take three 12-hour night buses during our trip – that's on top of several shorter 3-to-6-hour journeys to go from one destination to another and one very long 8-hour bus ride during the day.
In an ideal world, you would be able to visit all these top destinations in Colombia: Bogotá, Medellín, Cartagena, Salento, and Cali. But then, what about archaeological pearls such as the statues in San Augustín, stunning Caribbean National Park Tayrona, picturesque Villa de Leyva, and adventurous San Gil? And that is still only scratching the surface of what Colombia has to offer.
Of course, any of the best cities in Colombia will give you an idea about the local culture and daily life of the Colombians. We'd recommend that you choose a certain region close to one of the bigger cities and focus your attention on exploring the many sights close by.
Colombia backpacking route destinations
---
The big cities
Bogotá
You're most likely to start your travels in the capital of Colombia. We weren't big fans of rainy weather and busy traffic, and we've heard from other travelers that they didn't enjoy it as much as the rest of the country. However, that doesn't mean there aren't some charming places to discover and must-see sights to visit.
For example, the picturesque neighborhood La Candelaría, has some stunning architecture, cobblestone streets, and charming restaurants. It's a great place to base yourself to further explore the city. The free Graffiti Tour that you can take is a great way to get a different view of the city. It's also possible to book this as a private tour.
We highly recommend visiting the Botero Museum – it's free, and the art is exquisite! Our then 2-year-old daughter loved it as well. On the other hand, the Gold Museum is boring for small children as all the collections are too high up to even see anything. That's a pity, because for adults this is a very interesting museum. One other thing you can't miss in your Bogota itinerary is a cable car ride up Monserrate Hill.
When it comes to day trips from Bogotá, a very popular one is a visit to the salt cathedral in Zipaquirá, an architectural structure built in a salt mine 180m below the ground.
Medellín
Up until the late Nineties, Medellín used to be one of the most dangerous cities in the world. Thorough investments and a zero crime tolerance made sure that 20 years later, it turned into one of the safest locations in South America. Nowadays, it's a digital nomad hotspot as it's affordable and has a nice climate.
What the city lacks in historical charm, it makes up in its innovation. Definitely check out the cable car public transport system (the first in the world!) that goes up Comuna 13 and all the way to Parque Arvi. A street art tour through that Comuna 13 is also fascinating! Following in the footsteps of Netflix's Narcos, take a Pablo Escobar tour through Medellín to better understand the city's (and the country's) troubled past.
A popular day trip from Medellín is to Guatapé, even though the village deserves a couple of nights on its own.
Cartagena
This colonial city located on the Caribbean coast is a major Colombia tourist hotspot but, therefore, no less worth a visit. The historic walled center boasts lots of colorful buildings and gives you the impression you're walking around in a town rather than a city. However, staying here can get quite expensive, so most travelers book their accommodation in the Getsemani-neighbourhood, which is also a part of old Cartagena but more authentic than the walled area.
Must do's when backpacking in Colombia are a visit to the large Castillo de San Felipe and wandering Old Cartagena's cobblestone streets. You can also try one of the many food tours around the city.
There's a beach in the more modern section of Cartagena (where you can also find huge shopping centers) that we enjoyed because of the shallow and calm waves (great with a 2-year-old!). But it's not your typical white sandy beach destination. Fortunately, there are many places close by that hit that description, so make sure you don't miss out on a day trip to the Rosario Islands or Playa Blanca.
Cali
The world's Salsa capital is often overlooked when planning a Colombia backpacking itinerary. Most travelers will only stop for the night on their way down to Ecuador (or up if you're traveling in the other direction). It's not a particularly charming or pretty city, but there are still some great things to do in Cali, and you'll definitely enjoy a very authentic part of the country.
The main keyword of the destination is salsa. So don't miss out on a salsa class or two, and then head over to one of the many salsa clubs to show off your newly learned moves. Salsa shows are also an option for those who don't feel like dancing themselves. You'll likely be staying in the Colombia tourism neighborhood, San Antonio, which is great for strolling around. And if you're looking for something a little more active, make your way up to Cristo Rey or climb Cerro de las tres Cruces. 
A more laid-back option is Cali Zoo, where many animals are allowed to roam free, and you get an overall feeling of a quiet oasis in the middle of a busy city. This last option is also a great idea if you're visiting Cali with kids.
Picturesque towns
Villa de Leyva
This charming village is one of the best towns in Colombia to visit and our absolute favourite place in the country. It has been elected one of the most beautiful towns and it's easy to see why. And while there are many local tourists, there aren't that many international ones which adds to the special atmosphere.
The entire village has been painted white and consists of cobblestone streets, a very large plaza, little artesanía shops and many restaurants.
Most visitors only stop here for a night or two and true – you can easily do all the top sights in two days – but it's such a nice place to just chill, wander and people watch. We ended up staying 9 nights out of our 50!
Although nowadays, Villa de Leyva is situated at about 6500 ft above sea level, it used to be covered entirely by the ocean. Because of that, there are plenty of sea fossils to be found including the most complete skeleton of a kronosaurus in the world. You can see its remains in the aptly named El Fósil Museum that was built around the dinosaur bones. Other things to do in Villa de Leyva are the Centro de Investigaciones Paleontológicas (a combination of a museum with a paleontological study centre), archeological site El Infiernito, the terracotta house, vineyards or a daytrip to Ráquira, home town of the artesanías.
Barichara
Barichara is very similar to Villa de Leyva in the sense that there are many beautiful whitewashed buildings that look exactly the way they used to hundreds of years ago. Also dubbed "one of the most beautiful towns in Colombia", it's easy to see why you would want to spend a couple of days here. You can find lots of wholefood/healthy living restaurants around town as well as spas and boutique hotels.
Apart from the charm, the main reason to visit is to hike the Camino Real, an ancient path between Barichara and Guane. If you start in Barichara, the 3-mile hike is fairly easy and goes downhill most of the time. In Guane, you can find a restaurant or bar to recover and then take the 20-minute bus back to Barichara.
Salento
In the middle of the zona cafetera, the coffee region, lies Salento, one of the most popular Colombian destinations but one that should not be missed! The town itself is full of charm with cobblestone streets and colourful houses and surrounded by lush green mountains.
However, the main reason to visit Salento is to see the giant palm trees in the Cocora Valley. You can make a beautiful hike in the park surrounding the valley, but you can also take the shortcut and just take some selfies with the palm trees. More things to do in Salento are using the local public transport – colourful jeeps called Willies – and visiting a coffee farm.
Jardín
Another top destination in the Zona Cafetera is Jardín. At only 3 hours from Medellín, it's a lot easier to reach than Salento. Whitewashed buildings with colourful balconies create a charming atmosphere as does the brightly coloured main plaza. Jardín's name comes from the Spanish word for Garden, which is how it looks to visitors: one big green garden with lots of trees, flowers and rivers!
Apart from wandering around town, other great things to do in Jardín are eating some fresh trout from one of the rivers that cross through the town, hiking in one of the many natural reserves in the surroundings and of course, a visit to a coffee farm – you're in the coffee region after all! Also, don't forget to take a cable ride to one of the two mountain viewpoints overlooking Jardín.
Popayán
Although not that often on the backpacking-Colombia-itinerary, Popayán is well worth a visit if you have the time to head down South! The white city – as it is often called – has one of the best-preserved colonial historic centres in Latin America with many churches scattered around the centre and some famous religious traditions (Popayán's Semana Santa is recognised as UNESCO Intangible Cultural Heritage).
Apart from wandering the white streets and visiting one or more of the many churches, a visit to El Morro de Tulcán is highly recommended. This pyramid shape that was constructed during the pre-Colombian period, was seen as a sacred place and used for rituals. Nowadays, you can climb to the top and admire the amazing views of the city. Other great things to do in Popayán include a day trip to UNESCO biosphere reserve Parque Natural Puracé where you can hike around or climb a volcano or a visit to the Coconuco thermal springs.
Active & nature destinations
San Gil
San Gil is considered the adventure capital of Colombia, so this is where you should go if you're into paragliding, bungee jumping and other adrenaline-filled activities.
One of the main adventure activities is whitewater rafting, which can be done on not one but three rivers nearby. Another adventurous option is to visit Chichamocha National Park where you can do diverse sports such as rock climbing and paragliding or you can make a trip on one of the longest cable cars in the world.
If you want to cool down from all those adventures, a visit to Parque El Gallineral is highly recommended. It's a haven of quietness in an otherwise fairly busy city. Many of the huge trees are covered with something that's called Barba de Viejo (Old men's beard), which creates a (kinda creepy) fairytale feeling.
Another option is a day trip to Barichara where you can walk the Camino Real to Guane.
Tayrona national park
For all nature and beach-lovers out there, Tayrona is a must-see with its magnificent Caribbean beaches and fantastic collection of flora and fauna.
Venture into the jungle and be greeted by over 800 mammals, birds, and fish species. Swim or scuba dive in the extraordinary Cabo San Juan mirrored beaches that magically reflect each other from a distance!
Birdwatching is also a delight since the park is home to rare species such as the montane solitary eagle and the blue-knobbed curassow.
Apart from Cabo San Juan, one of the bigger and more popular beaches include Arrecifes. Still, the marvelous paradise has many more bodies of crystal-clear waters, such as Chengue, Gayraca, and Cinto, among others—all white stretches of sand with an abundance of forests, mangroves, and bushes. As the park's ideal location provides a clear view of the horizon, you mustn't miss a sunrise or sunset during your stay!
If you take an interest in history, the Archaeological Museum of Chairama houses evidence of ancient human settlements near the mouth of the Piedras River. Other popular attractions include the Los Naranjos Path, Castilletes Beach, The Pool, and the San Juan Out.
You can also find the archaeological ruins of El Pueblito deep in the jungle by hiking up the hills from Cabo San Juan. The hike is quite challenging, and it's advisable to start before noon as it generally takes four hours to make a roundtrip. Although the indigenous village there is closed to travelers at the wishes of the locals inhabiting the area, completing the hike is a fulfilling adventure in itself.
Minca
Dubbed as Colombia's Sleepy Hidden Gem, Minca is a small, isolated village atop a mountain in Sierra Nevadas de Santa Marta. Its friendly locals and suitable hostels are considered safe, simple, and peaceful Colombian vacation spots. The cooler climate and fresh mountain air make every nature-lovers stay a refreshing and comfortable experience.
The impressive biodiversity, coffee and cacao farm tours, cascading waterfalls, and picture-perfect hikes and treks make the trip an affordable yet well-rounded adventure!
The best time to go to Colombia Minca is during spring, from March to May. The weather is still dry, and you're likely to get better deals and discounts on accommodation as there aren't as many tourists during this time of the year. If you're on a higher budget, you can one-up your trip by staying at ecolodges—cottages and housing in the middle of nature and surrounded by forests for a more intimate, authentic feel. 
Waterfalls, swimming holes, and camping and bird-watching spots are spread across the village, and you can count on the famous local bird expert Jungle Joe to give you a bird tour around Minca while also providing some great tips for beginners!
Beach towns
Santa Marta
The beach town of Santa Marta, a prime tourist destination and world heritage site is situated at the foot of the Sierra Nevada. 
Explore Tayrona National Park, the town's cultural jewel. Scuba dive, snorkel, or relax in Taganga, a laid-back fishing village near the city. If you're feeling adventurous, take a 6-day trek to the Lost City or Ciudad Perdida, the archaeological ruins of an old town.
Curious about culture and the arts? The Museo del Oro Tairona, also known as the Tairona Gold Museum, houses grand jewels, artifacts, and symbols of the past. Afterwards, visit the historic Quinta de San Pedro Alejandrino, a colonial hacienda near the Carribean sea known for being Simón Bolívar's final residence. Finally, have a hearty meal at the bohemian Gourmet Plaza restaurant nearby and perhaps stay at the La Casa boutique hotel, Hotel Santorini, or Hotel Tamaca.
In Santa Marta, you'll find Playa El Rodadero, where you can frequent beach parties with the locals with its beautiful landscape and white sand. From there, you get to the more secluded Playa Blanca by taking a boat ride. 
Bask in the Colombian sun and relax in peace, away from the hustle and bustle of the city. Local restaurants are available to satisfy your cravings with authentic dishes!
Palomino
A humble beach town 90 minutes north of Santa Marta, Palomino is the place to be if you're in for the secluded waters, laidback evenings, and the aquatic adventures that await as a stark contrast. Try river tubing or rafting for a relaxing ride, or challenge yourself by surfing against the strong currents!
With an unparalleled view, tubing in the Palomino river is a rare opportunity that's well worth your time. Take in the splendid scenery and the surrounding jungles as you gently drift through the tranquil, shallow waters. Just make sure you get there before it gets really warm and sunny, as the entire activity takes about three hours in total—one hour to get there and a couple more to tube down the river.
You can also take surfing lessons on Palomino beach, where the waves are pretty formidable! It's only a ten-minute walk from downtown, so there's no reason not to at least check it out. Interestingly, horseback riding is also available on the beach!
Hotels, hostels, and some restaurants and bars are within the area, so you don't have to worry about having a good time either—just don't expect the downtown experience as the area is primarily residential. The Dreamer hostel and Tiki Hut are said to be some of the best in Colombia. Plus, since the area is pretty popular with tourists, the dining experience downtown is diverse (don't miss out on the decadent seafood dishes) and even offers international cuisine.
rosario and San Bernardo islands
The Rosario & San Bernardo Islands are a collection of 38 islands south of Cartagena—10 in the Archipelago de San Bernardo and the rest in the Rosario region. Since most of them are privatized islands, you must plan ahead on where you'll exactly be staying for a smooth, hassle-free experience at the beach of your choice. 
While some islands are rocky, most have white sand beaches not far from paradise!
Well-known for its sparkling clear waters and the vastest coral reef formation across the surrounding coastline, snorkeling and diving are popular activities for appreciating the full beauty of its diverse underwater ecosystem. 
The Oceanarium in the Rosario Islands, where you can safely view aquatic species in their natural habitat, also boasts the biodiversity within the area.
If you plan on scuba diving, paddling, or swimming, the San Bernardo Islands offer many activities and amenities, depending on which island you land on. For instance, Isla Tintipan, the largest island in San Bernardo, is more secluded with lots of mangroves but has several restaurants, bars, hotels, and other exclusive areas—perfect for couples seeking a little privacy during their vacation. 
If you plan on going with friends, Isla Mucura is the most popular option with its budget-friendly accommodation.
Archeological destinations
San Agustín
A UNESCO World Heritage Site, the San Agustin Archaeological Park has retained its mysterious, unadulterated appeal over the years with its well-preserved enigmas.
It is also the home of the largest necropolis in the world. To this day, the dates and origins of the statues are unknown—a fact that's bound to be a fascinating conversation starter!
Sacred sculptures and monuments depicting numerous deities are found throughout the megalithic area. This includes ancient ceremonial sites with over 500 statues of untold origin. These artifacts divulge history's secrets through centuries of art and culture as manifestations of the past civilization, revealing the remarkable expertise wielded by the Andean people from the first to the eighth century.
The authenticity and integrity of these remnants are a testament to the excellent conservation of their rich cultural value and intricate beauty. With the seemingly countless wonders discoverable in one region, it's sure to be an exciting experience for anyone!
CIUDAD PERDIDA TREK
Seeking ageless wonders such as Machu Picchu? Look no further than Ciudad Perdida (also known as "The Lost City"), an archaeological site comprising the remnants of an ancient region that predates Machu Picchu by 650 years.
The abandoned city was only discovered in 1972 when treasure looters found a stone staircase in the jungles of the Sierra Nevada de Santa Marta.
Interestingly enough, less than half of the sites in the Sierra Nevada area have been estimated to be discovered, and La Ciudad Perdida is said to be one of the most astonishing!
The entire city had been constructed by the Tairona more than a millennium ago, and as there are no main roads to reach the ruins, it typically takes four to five days to trek through the entire trail—a demanding endeavor to say the least! That said, the challenge makes the Lost City a much more rewarding marvel to behold.
There are basic facilities along the track that make travel a bit easier, and Colombian soldiers give a sense of security to tourists. It's worth noting that Ciudad Perdida is exemplary for sustainable tourism.
For only about $300, you're guided by the locals the entire hike, including simple necessities and accommodation. You'll directly support the local community as all the money flows back to the people.
Example Itinerary Colombia
---
Colombia itinerary 7 days
If you only have one week in Colombia, you'll have to really cut back on destinations. One bigger city and one or a maximum of two smaller places will be the best option to get the most out of your trip!
Option 1: bogotá & villa de leyva
BOGOTÁ
With a jam-packed 7-day Colombia itinerary, the capital Bogotá is a good starting point to explore the country. Even though it's not the best, its sheer size as a city allows a lot of variety in exploring its ins and outs! 
Most travelers stay in the neighborhood of La Candelaria with its colonial houses and historic charm.
For your first day in Bogotá, take the free two-hour walking or graffiti tour to soak in the vibe of the city and become familiarized with a lot of attractions in the flesh (don't forget to tip!). Afterward, check out the hustle and bustle in the nearby Plaza de Bolivar. 
You'll find that it's an excellent place for passing the time with a ton of vendors, dozens of activities to partake in, and the volume of people that go through the main square.
Have lunch and head on over to the traditional La Puerta Falsa in the plaza for their signature ajiaco and tamale. As for dinner, splurge in Colombian fine dining by going to Zona-G—an area in Chapinero (Southern Bogotá) with only the best restaurants, clubs, and bars.
In the next couple of days, visit both the Botero and Gold Museums to immerse yourself in the elegant culture and art within the region. Chapinero is the more artistic and modern neighborhood in Bogotá, so you'll find a lot of cafes and nightlife options. 
Make sure to have breakfast at a local cafe and try out their chocolate con queso—hot chocolate with a delicious pairing of white cheese! For a filling dish, order arepa, a meat-filled corn cake with cheese and eggs.
Another highlight is Monserrate, a 10,000-foot tall mountain with shops, diners, and the main attraction, El Señor Caído, which is a sacred statue towering above the city. Here, you can have a breathtaking, panoramic perspective of the entire capital. 
You can sample quality, world-renowned coffee with a tour at a Colombian coffee farm, and see the Zipaquira Salt Cathedral, an astonishing underground church carved out of salt.
VILLA DE LEYVA
After a full stay at Bogotá, you'd better be in Villa de Leyva by the fifth day to make the most out of this serene village's laidback feel.
It takes around four hours to get to the latter by bus from the capital. This Colombian National Heritage Town and wine region has retained its historic colonial architecture and design with cobblestone pavements, making it the leading tourist destination and a national monument.
There are many accommodation options to choose from, such as Casa Terra and Hotel Getsemani.
Plaza Mayor is the largest main square in Colombia and is a main attraction in the village. The colonial charm of the region makes sightseeing, cycling, and photography amazing.
One of the best ways to spend time in Villa de Leyva is to simply wander the area and stumble upon landmarks such as the Iglesia del Carmen and Parque Antonio Ricaurte. Also, if you're going in August, don't miss out on the kite festival!
Pozos Azules are five sparkling blue lakes in the village that you just have to see under the shining sun. You can explore the Muisca observatory outside of the town via horseback tour from the town center.
Visit the El Infiernito and El Fosil paleontology museums to discover some great artifacts of science, or engage in hikes if you're feeling a bit adventurous before the conclusion of your one-week travel itinerary colombia.
Option 2: medellín & the coffee region
MEDELLÍN
Once the "most dangerous city in the world" but now the "City of Eternal Spring," Medellín is the second-largest city in Colombia with its rich cultural background, stunning views, and an ideal climate.
The Antioquia capital is found in a valley next to the mountains, manifesting a vibrant, appealing setting that wonderfully contrasts its more innovative and modern feel.
El Poblado is an excellent choice of stay in your one week in Colombia. It's one of the trendiest, safest, and most aesthetic areas in Medellín. This metropolitan commune has one of the most innovative public transport systems in the world—try riding on the metrocable in Acevedo and see the sights for yourself!
But of course, one of the things to do in Colombia Medellin is go on a walking tour first in Communa 31, a colorful and lively neighborhood with a rich cultural background and incredible street art.
Since you can't deny that Colombia has world-class coffee, you have to start off the day with a cup of joe and brunch at the Pergamino Cafe. Have a few empanadas for later as you take a stroll through El Poblado, which has no shortage of coffee shops, hip designs, and restaurants.
Make the most out of the spectacular sunset at Pueblito Paisa, a bright small town and one of Medellin's beautiful tourist hotspots.
Afterward, you might want to try having dinner at Cafe Zorba where they exclusively serve meat-free yet surprisingly scrumptious dishes that would impress anyone (vegetarian or not). Hacienda and El Cielo are also two luxurious dining destinations that can satisfy your authentic cravings.
Salsa clubs are a must in your Colombia visit, so you should head to Buena Vista or Son Habana where you can dance the night away! Finally, if you're in for the nightlife, Parque Lleras, a booming district next to El Poblado, is the place to go.
Any stay in Medellín entails visiting El Centro or downtown, where a complete, three-hour tour is entirely free! Book it at least the day before. Then, come on time via the metro around 10 in the morning to get a spot.
Here you can find the Museo de Antioquia with diverse artworks and the Botero Plaza with its 23 iconic statues. But before tiring yourself out, Betty's Bowls is one of the best-rated and well-known diners in the area if you're looking for breakfast! Finally, head to Acevedo Station and get a striking view of the city as you take a ride on the metro cable.
THE COFFEE REGION
The Zona Cafetera boasts coffee farms, colorful houses, and a beautiful terrain that'd make anyone feel like a photographer. The UNESCO World Heritage Site dubbed the Coffee Cultural Landscape of Salento and Jardín to be the two most charming towns to visit within the region with their lovely flowers and bountiful attractions.
Medellín is the quickest way to get to the Coffee Axis through Pereira via a forty-minute flight or a five-hour van. A seven-hour bus ride to Salento is also available, but also consider that a week in Colombia can only get you so much free time!
In Salento, take a tour of a coffee plantation and be served only the freshest cup in Las Acacias or Don Elisa's Finca. Then take a hike to the marvelous, verdant Cocora Valley.
You can find yourself a hummingbird sanctuary to admire along the way to the Acaime Casa de Los Colibris after any endeavor of your choice, ranging from horse riding to swimming in the rivers.
Once you're feeling a bit peckish, dine at the local restaurants and taste the delicious freshwater trout dish. When you get back, go Calle Real shopping and get many bargain deals from authentic, local stores! You can have dinner in the main square as well.
Jardin is another laidback town south of Medellín (almost five hours by bus) known for its charming colonial vibes, enormous, hidden waterfalls, and vibrant gardens. Cueva del Esplendor is a waterfall hidden in a cave, making for a tremendous force of nature to grasp.
The fresh mountain air puts you in no hurry in the colonial region as you embark on carefree strolls to the diverse range of coffeehouses such as Cafe Jardin and coffee farms.
Look over the town from the top of the hills by hiking up or riding a cable car up; take in the sights and maybe have a selfie or two while at it!
In your Colombia 7 day itinerary, you can't miss Cristo Rey, the iconic white statue high above, which can be seen anywhere in town. As Jardin is not like the city capital, it's easier to take a more relaxing pace and feel every moment of your stay until the end of your one-week travel Colombia itinerary.
Option 3: Cartagena & the Caribbean coast
CARTAGENA
An enchanting destination in your 7 day Colombia itinerary with a historical feel and colonial architecture, it's undeniable that Cartagena is one of the most culturally captivating areas in Colombia. It's non-negotiable to take a guided tour through the city to fully appreciate the golden, sultry atmosphere.
Live like a local by staying at a hostel at Getsemani. You can also choose a midrange or more luxurious alternative such as a hotel, depending on your budget for one week in Colombia.
Stroll through the olden streets with a guided tour and examine the past of the city's historical monuments and landmarks. Castillo de San Felipe, Popa Hill, Parque de Bolívar, and the Adolfo Mejía theater are just a few examples of where to go.
After a city tour on the first day, you should sample Cartagena's delectable dishes at La Vitrola with its traditional seafood classics or the region's exquisite cuisine at El Boliche Cebicheria, which is known for its authentic Colombian ceviche.
Next, visit the Rosario Islands for an entirely different atmosphere and soak in the Cartagenian sun with a few cocktails. Swimming, snorkeling, scuba diving—if you're visiting this pristine paradise with white sands and fresh seafood, you better make the most out of it during your Colombia one week itinerary!
Finally, if you're in for something fancy, punctuate your stay in Cartagena by splurging on a seven-course menu in Carmen. Give your taste buds a superb experience you won't regret in your 1-week Colombia itinerary.
THE CARIBBEAN COAST
Cartagena is just one of the first stops in the entire breadth of the Caribbean Coast. In the first of the next few days, embark on a natural expedition at the famous Tayrona National Park in Santa Marta. Its splendid beaches, wild jungles, and awesome biodiversity would make any hiker or nature-lover have a fun, Jurassic time!
Swim, birdwatch, and venture to your heart's delight at the exotic Cabo San Juan and the surrounding wilderness, and even explore the culture and the arts of Santa Marta.
Next, travel to the humble village of Palomino, where the beaches are less crowded on the northern coastline. Once a secret paradise, the tropical beach town retains its mystical air when you see the snow-capped Sierra Nevada de Santa Marta under the warm Colombian sun. Relax by the picture-perfect waters and enjoy the rare, secluded atmosphere, particularly when tubing down the Palomino River.
In Sierra Nevadas de Santa Marta, you'll find Minca, a peaceful village with fresh mountain air, coffee tours, camping, and even waterfall rappelling. Check out the swimming holes in the area for a quick soak. Finally, discover a multitude of beaches at the Rosario Islands and snorkel, swim, dive, or kayak in the crystal clear waters of this stunning destination.
Don't get us wrong, though! These are just a few key visits on the Caribbean Coast, and you'll definitely find more noteworthy stops such as Cabo de la Vela and fishing at La Boquilla along the way in the spirit of spontaneity.
Colombia itinerary 10 days
Equipped with a bit more time on your hands, you'll be surprised at how much more you get to appreciate your trip with even just a few additional days! A Colombia 10-day itinerary adds one more destination and won't hurt your chances of having a swell vacay without feeling rushed.
OPTION 1: CARTAGENA & THE COFFEE REGION
CARTAGENA
The colonial town of Cartagena is just a quick ride from the airport. Given the hot and humid weather, it's best to pack suitable clothes and get comfortable accommodation. As always, it's best to start off at any new destination with a day tour to get a feel of the town and give more freedom to your itinerary.
Start your Colombia 10 days itinerary by taking a trip to the Bazurto Market, try lunch at Ceci's, and even go on a foodie tour. As the culinary capital of Colombia, the exotic dishes and street food will give you a flavorful experience you won't regret.
Of course, don't forget to explore the historical highlights of mystic Cartagena throughout your stay!
Last we checked, the only way to get to the Rosario Islands is via a 45-minute boat ride from Cartagena itself. So, for any Cartagena itinerary, this group of coral islands is an indispensable part of your trip.
Day trip or overnight stay, the vivid scene is definitely something you have to see for yourself. Ensure you know where you'll be staying beforehand since most of the islands are privatized!
OPTION 2: MEDELLÍN, TAYRONA, & CALI
MEDELLÍN
Aside from Bogotá, Medellín is a great starting point to explore Colombia with its extremely well-known, albeit controversial history. After arriving in the city, there are a lot of tours to choose from, but it's recommended that you take the transformation tour aside from the Pablo Escobar tour. The locals want to uphold the new, more serene image of Medellín instead of its darker chapters, which is indeed true as El Poblado is now one of the safest neighborhoods in the city, where you'll most likely be staying.
El Poblado is pretty modern and has a lot of great bars, but a visit to the countryside is essential to get the full picture of Medellín! Guatapé is a small town that is just a short trip from the city, and it's more than worth the effort whether you plan on staying for a few nights or not. That said, with the ton of activities that you could do while in town, it's highly recommended that you go with the former.
Take a swim in the lake or the La Casuela Waterfall in between your 10 day Colombia itinerary, and if you're feeling adventurous, climb the El Peñol rock, jet ski, kayak, or even take an ATV tour. On the other hand, walk Calle del Recuerdo, shop at artisanal boutique stores, or take a boat tour for a slower, more relaxed pace.
TAYRONA
After a stay in the city, Tayrona is an excellent location to make your trip a well-rounded, diverse experience in your 10 days Colombia itinerary. The natural wonders in the park, including the hundreds of various species of plants and animals, create a fantastic jungle to explore.
The mirrored Cabo San Juan beaches are a must-see, and the countless other sparkling bodies of water are just as tempting to encapsulate in a photo.
History buffs can also visit archaeological attractions such as the El Pueblito ruins and the Chairama Museum. The park is a haven for birdwatchers, given the rarity and biodiversity of the winged wonders that inhabit the area.
Unleash your inner Indiana Jones as well by hiking through the jungles—an exhausting yet fulfilling addition to your Colombia vacation itinerary!
CALI
From Santa Marta, take a flight to Cali, the salsa capital and Colombia's third largest city. If you aren't a dance machine yet, then you better be one right after you join a few sessions at the midnight salsa clubs! Music is everywhere, regardless of the hustle and bustle of the streets, and the streets are surrounded by nightclubs, bars, and dance parties—the Granada suburb defines the nightlife in Cali with the best eats to boot.
On Cali's more historical and artistic side, San Antonio has been home to many Colombian artists. In this so-called bohemian quarter, it's an enjoyable pastime to crowd watch while enjoying a cup of world-class caffeine. Remember to view the city from the centuries-old San Antonio Church at the top and check out the iconic monuments such as the unmistakable statue of Cristo Rey.
OPTION 3: BOGOTÁ, MEDELLÍN, & CARTAGENA
BOGOTÁ
On your first day, the historical district in Bogotá is one of the best ways to encapsulate the country's culture and start your 10-day Colombia itinerary. Discover history through Graffiti tours, pass the time at Plaza de Bolivar, and spoil yourself in the luxury of Zona-G.
The Botero and Gold Museums showcase the artistic side, and the views from and within the Monserrate and Zipaquira Salt Cathedral can't be foregone.
If you're looking for a more exuberant experience, the fantastic Andrés Carne de Res is definitely the place to go. A bewildering venue to grasp, this huge club restaurant has a capacity of over 3,000 people, around 500 staff members, 5 dance floors, and the most delicious, diverse selection of authentic Colombian dishes.
Locals will tell you about the experience, and the general consensus is that it's pretty wild! Oh, and if you're bringing your kids along, they have a supervised zone inside.
MEDELLÍN
Since both Bogotá and Medellín have the same city vibes, it's actually a matter of preference where you decide to start. For the latter, the beautiful backdrops within the neighborhoods and advanced public transport system make it stand out, although both have a deeply integrated sense of cultural history! A walking tour in Communa 31 had always substantiated its vast cultural background for most city-goers.
Coffee shops, sunsets and sunrises at Pueblito Paisa, fine dining at Hacienda or El Cielo, and salsa clubs all contribute to enjoying one of the hippest trips in the city. A tour in El Centro completes the experience where you can discover the Museo de Antioquia and the Botero Plaza statues. Riding on the metro cable is a must to get a fantastic perspective of the entire city before leaving for the next destination.
CARTAGENA
The old colonial town of Cartagena is definitely a whole lot more than your typical history lesson. Tour the San Felipe Castle, the Venu Gold Museum, Parque de Bolívar, and other landmarks, and then enjoy the nightlife at the classiest clubs and bars with abundant fine dining alternatives. 
You might also want to try spending a night on a chiva or party bus to explore Cartagena's more animated scene. Then, before going to the Rosario Islands, you don't want to miss out on kayaking at La Boquilla and to relax at the El Totumo Mud Volcano Spa. 
The city has its own fair share of beaches, and they're just as amazing to see firsthand. By the way, ever heard of a floating eco-hostel? It's astonishing to know that it's exactly what it says! If unique accommodation is what you're looking for, you can't go wrong with giving it a try.
Colombia itinerary 2 weeks
If you're lucky enough to have more time at your disposal, 2 weeks in Colombia give you plenty of leeways to explore its prime destinations. We recommend you go through multiple major cities and other locations to get the full picture of this gorgeous country!
OPTION 1: BOGOTÁ, MEDELLÍN, THE COFFEE REGION & THE CARIBBEAN COAST
BOGOTÁ
When in doubt, Bogotá is the best city to start with, but of course, you can also choose to make a few itinerary edits as long as you begin with and end up in a significant city for convenience.
La Candelaria is a great neighborhood to stay in and take a free graffiti tour in your Colombia 2 week itinerary. Wander the Palace of Justice, sightsee at Plaza de Bolivar, visit Mount Monserrate, and bask in the region's cultural art at Museo de Oro and Museo Botero. The Usaquén Market is also lovely to shop for local, handcrafted bags and other items.
MEDELLÍN
After the first few days in your 2 weeks Colombia stay, fly or take a bus to the second largest city in Colombia after Bogotá—Medellín.
Stay at El Poblado, a safe, quiet neighborhood, and go on a walking tour in Communa 31 to experience culture in their fascinating street art. See the sunset at Pueblito Palsa, and dine at Hacienda or El Cielo for a bit of luxury.
Then, book a morning tour at El Centro and fully encounter all of the city a day ahead.
Seeking the nightlife? Any Medellín itinerary will tell you Parque Lleras district is where the party's at! Buena Vista and Son Habana are a must-go for salsa dancing machines as well.
For a feel of the countryside, visit Guatapé, a town nearby, swim in the lake, and do many other exhilarating activities. Finally, ride on the metrocable in Acevedo for a panoramic view of the entire city you won't forget.
THE COFFEE REGION
From Medellín, take a flight, van, or bus ride to get to the region. For any trip to the Coffee Axis, Salento and Jardín are the main attractions.
In Salento, take tours of the many coffee plantations that the region offers. Hike to the Cocora Valley and experience nature's best. After a long day, go shopping in Calle Real and splurge on local products.
Jardin, from the name itself, boasts the most aesthetic gardens. Beautiful waterfalls, the fresh mountain air, coffeehouses, and coffee farms make this quaint town a refreshing experience.
THE CARIBBEAN COAST
With the vastness of the Caribbean Coast, this will easily take up most of your days in your Colombia trip itinerary. First, discover the captivating history of Cartagena, a cultural city with cobblestone streets, exquisite cuisine, and remarkable monuments such as the Castillo de San Felipe. Next, venture to the Rosario Islands and swim, snorkel, and dive under the Caribbean sun.
You then go to the town of Santa Marta, where you can enjoy beach parties with the locals at Playa El Rodadero or Playa Blanca, or visit the historic Quinta de San Pedro Alejandrino and the Tairona Gold Museum.

Finally, visit the town's cultural hotspot, Tayrona National Park, where you can unleash your inner explorer in the wilderness and discover a multitude of crystal-clear beaches!
OPTION 2: CARTAGENA, SANTA MARTA, MEDELLÍN, & SALENTO
CARTAGENA
You can appreciate the enchanting history of Cartagena even more by starting your 2 week Colombia itinerary here! Make sure to have a camera at hand as you tour the streets and discover the highlights such as Parque de Bolívar, Popa Hill, and the Adolfo Mejía theater.
Of course, you can't go without tasting authentic dishes at traditional restaurants such as La Vitrola, Ceci's, and El Boliche Cebicheria! The best beaches in town take only a boat ride such as the beautiful Playa Blanca, but if you're looking for more quiet, secluded beaches, a day trip to the Rosario Islands is ideal.
SANTA MARTA
Many consider Santa Marta to be a beach town, but you can't forget about the culture and history it also houses! The Museo del Oro Tairona and the colonial hacienda Quinta de San Pedro Alejandrino are two such locations you've got to see for yourself. For a more relaxed atmosphere, Taganga is a fishing village near the town where you can dive and snorkel without the crowded waters.
As with any trip to Santa Marta, you should reserve a whole day for the verdant Tayrona National Park—one of the vastest, biodiverse, and marvelous destinations akin to paradise. With the many beaches to visit in the Park, the sunsets and sunrises are breathtaking views to behold. For hikers and history buffs, the Archaeological Museum of Chairama, the Los Naranjos Path, and the trek to El Pueblito are just a few locations to consider!
MEDELLÍN
Fly to Medellín and stay at the affluent El Poblado, the metropolitan area in the innovative capital. Take a transformation tour of the city—discovering not only its controversial past but also how it came to be dubbed the "City of Eternal Spring." Recommended tours include the free Medellín Walking Tour, the Communa 13 Tour, and the Exotic Fruits tour to get a good feel of your destination. 
To contrast the modern, hip vibes of El Poblado, you have to visit Guatapé in the countryside. Interestingly enough, the small, peaceful town has a lot of exciting endeavors to pick from like swimming, rock-climbing, kayaking, boat tours, and even jet skiing.
SALENTO
In the Andes mountains, you'll find the colorful, quaint backdrop of Salento. The lush Cocora Valley is the main attraction in the area with its giant wax palms, and you can easily get to it via colectivo 4WDs or Willys—cheap trucker rides costing only around a buck. Visiting the traditional coffee town of Filandia, soaking in the Santa Rita waterfall, taking coffee plantation tours, and having a few rounds of tejo are the prime activities to try within the region. You can go bargain shopping in Calle Real as well!
OPTION 3: BOGOTÁ, SALENTO, MEDELLÍN, & CARTAGENA 
BOGOTÁ
This 2 weeks in Colombia itinerary encompasses 3 major cities starting with Bogotá. Although not the most vibrant area in Colombia, the enormous capital can be pretty interesting if you try to traverse its ins and outs. Take a cab to Chapinero and stay in the Quinto Camacho area where you're near a lot of shops, restaurants, and bars.
Take in the urban wonders through a graffiti tour or bike tour, people-watch at Plaza de Bolivar, or make the most out of the nightlife in Zona-G. If you're looking for a wilder time, Andrés Carne de Res is a no-brainer. For a more cultural experience, the Botero and Gold Museums and a visit to the Monserrate and Zipaquira Salt Cathedral are indispensable.
SALENTO
You can't do without fresh cups of coffee at plantation tours in Salento, but there's a lot more to do as well, such as taking a trip to the famous Cocora Valley and finding a hummingbird sanctuary. You can either take a jeep or a horse ride to the top of the valley depending on how adventurous you're feeling at the moment.
The hot springs at Termales San Vicente are definitely a plus in your Colombia 2 weeks itinerary, and Filandia is a coffee town with interesting architecture and good food. You can stay at quiet guest houses in Salento at low prices.
MEDELLÍN
Survey the coffee shops, museums, and nightlife destinations in Medellín, an innovative capital with an interesting background. The Communa 31 walking tour tells you exactly what that means as you get to discover the city's culture through public artwork and tourist zones.
Make sure to use the city's metrocable to conveniently travel to less-visited locations while getting an amazing view of the city. After you visit and take a tour of El Centro, Guatapé is the countryside location you have to see whenever you go to  Medellín. There, you can climb up the spectacular Piedra del Peñol, a high, challenging monolith for rock-climbing enthusiasts.
CARTAGENA
After Medellín, fly to Cartagena, a gem of the Caribbean Coast featuring colorful buildings, an interesting history, and mystical vibes. Founded centuries ago, a guided tour of the city is essential in any Cartagena Colombia itinerary for appreciating the stories behind the top sites.
You can stay in San Diego, a bohemian neighborhood where some of the Walled City's best attractions can be found, such as Las Bovedas and Plaza Fernandez de Madrid. On the other hand, the best bites including El Santisimo, Interno, and Cuba 1940's can also be found around the area.
Finally, a trip to Cartagena in your 2 weeks Colombia itinerary wouldn't be complete without visiting the Rosario Islands, where you can enjoy less crowded beaches as compared to the well-known Playa Blanca.
Colombia itinerary 3 weeks
You're sure to enjoy every top destination in this itinerary with ease given almost a month-long stay in the country! Three weeks in Colombia call for at least five points of travel and a few exciting detours along the way.
There's no single best itinerary for Colombia and all of its spectacular destinations, so make sure to choose the one that's most appealing to you!
OPTION 1: BOGOTÁ, CALI, SALENTO, MEDELLÍN, & CARTAGENA
BOGOTÁ
Start your Colombia 3 week itinerary in Bogotá, where you'll be exposed to a bit of the country's culture and history. For most tourists, the big city doesn't offer much aside from a few urban wonders, but because of its sheer vastness and cultural significance, it's still definitely worth your time.
The Graffiti Tour is a staple part of every trip to Bogotá, and it's best that you stay in La Candelaria to not have to put up with traffic so much. You should also spend at least a night in Zona-G with its excellent cafes, hip bars, and fine dining! In the next few days, you can visit attractions such as the Zipaquira Salt Cathedral, the Monserrate, and the Botero and Gold museums to immerse yourself in the country's culture and arts before you move to your next stop. 
CALI
The undisputed "Salsa Capital of the World," Cali will knock your socks off when it comes to dancing the night away. Don't feel like much of a dancer yourself? That's what salsa schools are for anyway! It'd be a mortal sin to go to Cali and fail to at least give it a try in your 3 weeks Colombia itinerary. You can have classes in salsa schools such as the Manicero Escuela de Baile, and then perhaps try out your newfound skills at a local discotheque. 
Take note that the Granada suburb embodies the city's nightlife with the best bars and party places. For a more cultural feel, the San Antonio neighborhood is the oldest in Cali with its colonial architecture and cobblestone streets—this is where you'll also make your stay!
SALENTO
You can get to the charming town of Salento via a four-hour ride on the Cali Terminal. From here, you'll venture onto the main attraction of your destination, the Valle de Cocora Trek. In the town square, take a jeep to travel to the valley, and in a few minutes, get started on your hike to see droves of giant wax palms in the area—a stunning scene of nature. Of course, coffee tours in Salento as a part of the Coffee Triangle are mandatory as well, but aside from this, you can go horseback riding, play Tejo for a bit, and head over to Mirador for a picture-perfect sunset, or even go on chocolate tours!
MEDELLÍN
After a six-hour bus ride from Salento, you'll arrive at your next stop—Medellín. The neighborhood of El Poblado is where it's all happening, so you should stay here for your convenience and comfort as you'll be near restaurants, boutiques, and cafes.
After the long bus Medellin Salento ride, you can spend most of your time in the free walking Comuna 13 tour takes you through the dark ages of the city, while the exotic fruits tour gives you a lighter experience as you sample fresh, rare fruits to your liking. In Guatapé, more active tourists can climb the Piedra del Peñol and even play paintball in one of Escobar's abandoned haciendas!
CARTAGENA
A one-hour flight is the best option to get to Cartagena, but the night bus is the next best alternative (it'll take the whole day though). History and culture are the highlights of this quaint, old city. Taking a guided tour is imperative to take you through all the main attractions, and sampling Colombian cuisine in local restaurants is a key experience you can't forget as well.
Then, you can go island-hopping in the Rosario Islands to make the most out of the blue waters and sandy white coasts within the region. After your trip to Cartagena, you can go straight to Bogotá to catch your flight, but if you have the time, it's suggested you also go through Santa Marta, Tayrona National Park, and San Gil on your way there for an even more well-rounded trip!
OPTION 2: MEDELLÍN, JARDIN, THE COFFEE REGION, BOGOTÁ, & THE CARIBBEAN COAST
MEDELLÍN
Most 3 week Colombia itinerary plans start out in Bogotá, but beginning your trip in the second largest city is no issue at all as you can still take flights in and out of the area. Discover the perks of starting in Medellín along the way with our Colombia travel guide! Take a free walking tour through Comuna 13. Once the most dangerous part of the city, the area is now fully transformed with colorful, progressive street art and much safer surroundings.
As you'll stay in El Poblado, the metropolitan nightlife district, make sure to spend a few evenings out in Parque Lleras to realize how you should party "the Colombian way." Take a free tour at El Centro, and get a feel of the rural side of the country by visiting Guatape and climbing the Piedra del Peñol, a sky-high monolith with a viewpoint tower at the summit.
JARDIN
To get to this lush town, take a five-hour bus ride south of Medellín. Known by some as "a hidden gem of Colombia," Jardin is a scenic, verdant town that lives up to its name. Everywhere you go, blooming flowers and gardenesque vibes prevail, and fascinating hikes with lots of fruits and coffee beans are the tourists' go-to experience. Ecolodges are an amazing choice of stay because it's not every day you get to live out in nature itself!
Cueva Del Esplendor is a hidden waterfall found inside a cave, and the Chorro Blanco waterfall, concealed deep within the forest, is a highly private and amazing space with a challenging, day-long hike. Cascada Escalera is a double waterfall with a shorter travel time, but trust us, it's also well worth your time visiting! Sip coffee from the Cafe Jardin atop the hills and watch the sunset over a full view of the town. Finally, you should be able to spot the monumental Cristo Rey statue before you leave.
THE COFFEE REGION
Salento is a tourist hotspot with its simple wonders and the magnificent Cocora Valley. As it's part of the so-called Coffee Region, you can't do without a classic coffee tour and sample some of the world's most praised caffeine fixes! Related tour agencies are easily spread out across town, so you won't have a hard time having to find one. Then, for a trip to the valley, hike, take a jeep, or ride horseback to see the world's highest wax palm trees that seem to transport you to another dimension.
Back in town, Calle Real is a colorful shopping district with lots of local souvenirs and crafts. Cancha de Tejos Los Amigos is a bar where you can meet friendly locals and play Tejo, a traditional sport in Colombia. Finally, the beautiful colonial town of Filandia and the Waterfall Santa Rita are two more attractions you have to see!
BOGOTÁ
A trip to Bogotá is a necessary part of any adventure in Colombia given its historical significance, particularly in La Candelaria. Some feel that the better parts of the country are outside the city, but if you know where to go, we promise it'll be worth your time as well! Chapinero is a good, safe area to stay at with plenty of nice hostels and nearby restaurants.
On your first day, the free walking or graffiti tour and the biking tour are your two best options to get introduced to the city's ins and outs. You can take a break at Plaza de Bolivar and find some good bites there, and then you can head on over to a coffee shop to try out some local specialties.
Main attractions and day trips include the Zipaquira Salt Cathedral, the Botero and Gold Museums, and the Monserrate Viewpoint. Zona-G is the district to explore if you're looking for a more thrilling time in the evening, and Andres Carne De Res is a famous, high-class club-restaurant that'll make for a memorable night!
THE CARIBBEAN COAST
The Caribbean Coast goes last on your itinerary checklist, but with the go-to locations there, it'll easily take up most of your days in Colombia! Santa Marta is the first destination where you can find the Museo del Oro Tairona and the colonial hacienda Quinta de San Pedro Alejandrino.
From there, take a day trip to Tayrona National Park and take in the beauty of the local biodiversity and Cabo San Juan mirrored beaches, one of the many aquatic attractions at Santa Marta's prime jewel. Nearby, Palomino as a beach town highlights tubing down the river and relaxing at less crowded beaches. Right in the mountains of Santa Marta, Minca is an optional stop as it is somehow similar to Jardin, but if you have the time, taking in the fresh mountain air is still a serene experience.
Finally, Cartagena is the last stop with its historical landmarks, cultural significance, and culinary attractions. Take a tour of the Walled City, explore monuments such as Castillo de San Felipe de Barajas, and have a splash at the famous Playa Blanca. Visit the Rosario Islands by boat ride as well if you want to try out the less known, more secluded beaches there.
OPTION 3: BOGOTÁ, SAN GIL, VILLA DE LEYVA, POPAYÁN, & CALI
BOGOTÁ
As the city is the largest in Colombia, you have to know the prime locations to save time on your 3 weeks in Colombia itinerary. That said, you can always add a few other locations if you're feeling a bit spontaneous at the moment! Make sure to take a cab from the airport as it's the best option.
Stay in the old city center of Candelaria where you can find a lot of shops, museums, street art, and colonial Colombian homes. Sign up for the graffiti tour, roam around the historical district, and then climb up the Monserrate via cable car or train for a spectacular view. The surrounding hills allow excellent bike tours and hikes too if you're into it.
Looking for a fancy evening experience? Zona Rosa or Zona-G in the northern district is home to most of the best restaurants, pubs, and centers. The Paloquemao Market and historic centers such as the Zipaquira Salt Cathedral, Museum of Gold, and the Botero Museum are also great venues to check out the next morning. Afterwards, you can take a day trip to San Agustin, a fascinating archaeological park with over 500 mesmerizing statues and artifacts of unknown origin.
SAN GIL
For thrill-seekers and active individuals, rest assured that the adventure capital of Colombia won't disappoint! Canyons, mountains, rivers, and waterfalls surround the town and provide a ripe opportunity for exhilarating sports. As a start, bungee jump near the river and raft down the Rio Fonce or Rio Suarez, then paraglide over the canyon or zip-line down El Peñon Guane if you're in for an extraordinary adrenaline rush. You can even rappel down Cascada Juan Curi, a 180-meter waterfall with a natural pool at the bottom that you can swim in. 
Later on, take a bus ride or mountain bike through the Chicamocha Canyon to Barichara, a small, tranquil village with 250-year old colonial architecture that's so well-preserved it's considered a national monument.
Stroll along the cobbled streets and visit a few attractions such as the Parque Principal, the Catedral de la Inmaculada Concepción, and the Capilla de Jesús Resucitado cemetery with their elaborate design and remarkable beauty. Finally, hike the olden path of the Camino Real, where you'll be taken away by both the elegance of the surrounding landscape and its historic value!
VILLA DE LEYVA
After an exciting stay at San Gil, it's best to take the more laidback route for a little while and relax in the charming Villa de Leyva. Similar to Barichara, the serene colonial town is not very crowded, and combined with its historic design, life here seems to take a slower and more simple pace. The main square in the village, Plaza Mayor, is the biggest in Colombia and is one of the most well-visited, picturesque areas.
Beautiful churches and museums can be found in the region, so it's nice to wander the streets and discover a few landmarks yourself. Such attractions include the El Fosil museum and Convento del Santo Ecce Hommo. El Infiernito is an ancient, monolithic site by the Muisca tribe, and Pozo Azules is a set of five wonderful lakes away from the village center that magically has differing hues depending on the time of the day!
POPAYÁN
Known as the "white city," Popayán is home to several churches and museums with well-preserved colonial architecture. With its many restaurants, Popayán is actually given recognition as UNESCO's Creative City of Gastronomy, so you've got to try out a few bites and see for yourself why! Over the Molino river, Puente del Humilladero is a wonderful, picture-perfect bridge near the historical center that every tourist should visit to capture their best moments.
Parque Caldas is the city's main plaza with an interesting historical background, and Torre del Reloj, a clock tower known as the "nose of Popayán," has its own story to tell too. El Morro del tulcán is an archaeological site in the city that you can also check out including four other museums in the area. Lastly, Baroque-style churches such as San Francisco and the Basilica Cathedral are a definite must-see among others.
CALI
What better way to end a trip to Colombia than engaging in one of the activities so deeply rooted in its culture: salsa dancing! Regardless of skill level, it's a requirement to dance the night away in Colombia's third largest city with its midnight clubs and exuberant nightlife. The Salsa Capital of the World gives every opportunity to sway your hips and move your feet with salsa schools such as the Manicero Escuela de Baile.
Juanchito is a popular area for salsa clubs right outside the city center, so there's no excuse other than to try it out and learn a few moves! You can also bask in the nightlife at the Granada Suburb surrounded by the best bars and restaurants for a swell time. But before you leave, don't forget about hiking or riding to Cristo Rey at the top to get a striking view of the city, and visit the Andoke Foundation just outside Cali where you'll find a scalable map of Colombia with a butterfly house right next to it.
Our trip: 50 days itinerary for Colombia
---
In our experience, almost two months in Colombia is more than enough for a well-rounded journey across the country. That said, as we loved to take a slower pace, we ended up staying a bit longer than expected in a few locations and found ourselves still wanting more by the end of our trip!
In the hopes that you'll have the same (if not greater) satisfaction with your travels, we've made a few tweaks to our plans and incorporated them into this 50-day Colombia itinerary for your perusal. Feel free to make it your own! The best Colombia itinerary is the one that's most suited to your personal preferences.
Wishing you only the best of luck on your travels. Bon voyage!
BOGOTÁ
The largest Colombian capital isn't exactly your top-tier destination, but knowing where to go will make a few days in the city something you can't miss out on. We stayed at La Candelaría, a charming, historic neighborhood with colonial-style architecture that'll make you feel at home. It's best that you book a graffiti tour on your first day to get a good picture of the area and other notable venues! After a tiring walk, you can relax at Plaza de Bolivar for a bit and check out the main square.
Our visits to the Botero and Gold Museum were well worth our while. We got to appreciate some magnificent works of art at no cost, and the culture and history behind every piece were quite riveting. Similarly, the San Agustin Archaeological Park is just under an hour away if you're looking for more history and culture.
The view of the city is remarkable when taking a cable car up the Monserrate summit, and another impressive display you have to see is the Zipaquira Salt Cathedral. If you're looking to let loose for your last few nights in the city, Zona Rosa and Andrés Carne de Res are a high-end district and restaurant with great nightlife vibes!
SAN GIL
Indisputably the adventure capital of the nation, San Gil is a thrilling yet exhausting part of your journey considering all the exciting activities available. The surrounding landscape and rivers make extreme sports such as bungee jumping, whitewater rafting, paragliding, waterfall rappelling, and mountain biking possible—perfect for any backpacking Colombia itinerary!
The Rio Fonce and Rio Suarez are great locations to start with rafting or bungee jumping. You can then rappel or swim in the Cascada Juan Curi, a huge waterfall with an astonishing view, and rock climb or paraglide at Chicamocha National Park. Take note that Parque El Gallineral is your go-to whenever you'd like to take a break.
To relax after the constant adrenaline rush, take a short trip to Barichara, officially one of the most beautiful towns in Colombia along with Villa de Leyva. Hike through the Camino Real and sightsee the wonderful surroundings as you make your way to Guane, where you can get a delicious homemade meal served at one of the locals' houses.
VILLA DE LEYVA
After a fast-paced escapade in San Gil, Villa de Leyva is the best destination to slow down for a little while. We just loved taking the time to appreciate its natural allure and captivating atmosphere. The village, painted white, boasts the biggest main square in the country: Plaza Mayor. Make the most out of the aesthetic by capturing as many photos as you can!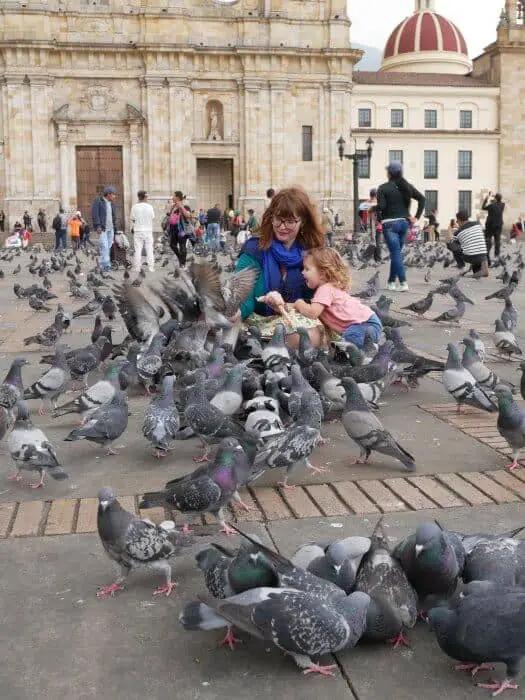 If you're into historical artifacts and wonders, you can discover sea fossils at the El Fósil Museum, ancient life at the Centro de Investigaciones Paleontológicas, and archaeology at El Infiernito. A multitude of magnificent churches are spread out across the village, including the Iglesia de El Carmen and Convento del Santo Ecce Hommo. The nearby colorful town of Ráquira is famous for its Andean pottery & hand-woven goods. If you can, try going to the Sunday market there!
CALI
The next destination is the hometown of salsa, and you're going to have to make use of those dancing skills whether you like it or not! The journey to Cali is never complete without going to a salsa club or school at least a few times to either learn new moves or simply watch a show. San Antonio, a neighborhood with traditional cuisine and wonderful, historic architecture, is a good place to settle in for a few days. 
Learn salsa at Manicero Escuela de Baile then put those skills to the test at a club in Juanchito or Granada Suburb. Before you leave for the next stop, try hiking to Cristo Rey or climbing up Cerro de las tres Cruces, a mountain with a stunning view at the summit. The Cali Zoo is also a great option if you'd like to see the local biodiversity or have kids with you!
THE COFFEE REGION
Coffee farm tours at Salento are a major tourist activity, but so is taking a hike to the pride of the land—the gigantic palm trees in Cocora Valley. Ride a Willy (a jeep) or a horse to the valley and hike through the land with lush, verdant surroundings. The hot springs at Termales San Vicente, Calle Real shopping, and the coffee town of Filandia are great options for winding down after a day of activity!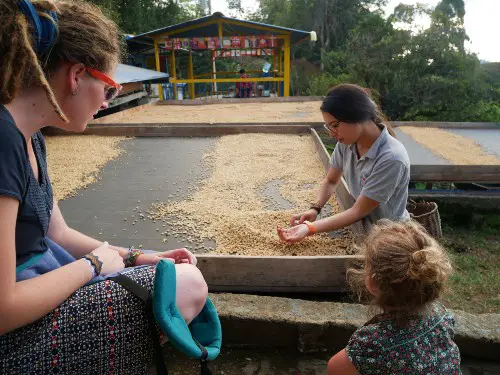 Another must-see within the coffee region is Jardín with its colorful flowers, balcony, and plaza. Cable ride to the top of the mountain and sip on a hot cup of joe as you overlook the town. The fresh atmosphere will put you in a state of reverie as you wander the area and find a number of coffeehouses and coffee farms spread out across the locale. On top of that, traveling in Colombia must include hidden waterfalls such as Cueva del Esplendor and Chorro Blanco makes for a thrilling endeavor in this "hidden gem of Colombia!" 
MEDELLÍN
As you might've seen on your favorite shows, Medellín has a controversial past that's chock-full of interesting stories. Now the "City of Eternal Spring," this innovative metropolis with an advanced transport system has been transformed into a safe, creative, and modern city—a fact that left quite an impression on us!
Well-suited to tourists, the neighborhood of El Poblado is the best area to stay in. The famous Communa 31 and transformation tours will take you across the neighborhood and show you its rich, cultural past through street art. It's great that a lot of hip cafes and restaurants are within arm's reach whenever you're feeling peckish! As evenings fall closer, Pueblito Paisa is a nice, small town within the area where you can make the most out of the beautiful sunset. Do ride the metro cable for a view that's just as impressive.
After sundown, Parque Lleras is a great choice for a few nights out as most of the action happens in this district. Before leaving for your next destination, take a tour through El Centro or downtown in the morning to discover the elegant artworks of the Museo de Antioquia and the Botero Plaza.
GUATAPE
Guatapé is a bright-colored little town just a two-hour bus ride from Medellín. Don't let the countryside vibes fool you; it's actually considered a resort town that's a major tourist attraction! The town is famous for its zocalos, which are distinctive, colorful paintings on the sides of buildings that depict a story about its nature. Guided tours are possible if you prefer them, but you can always go freestyle if you don't feel like being with a group.
A lot of activities are available to choose from—the most famous one being the climb to the summit of El Peñol Rock. You'll be greeted by an amazing skyline view and vendors at the top, which is a great place to have a snack after quite some effort. For more daring folks, you can kayak in the river, swim in lakes or waterfalls, take boat tours or ATV tours, jet ski, or even play paintball in one of Escobar's old mansions! You can also take a day trip to the nearby town of San Rafael where you'll find a lot of swimming spots along the river.
THE CARIBBEAN COAST
On the vast Caribbean Coast, you should start out in Cartagena, where you'll take a guided tour across the city to fully soak in the captivating history of the region. Visit a number of impressive landmarks such as the Castillo de San Felipe and Parque de Bolívar, and then have a splendid meal at authentic restaurants such as La Vitrola.
Playa Blanca is a famous beach with turquoise waters just near the city, but if you're looking for less crowded, more quiet beaches, a day trip to the Rosario Islands is an excellent choice. Isla Baru and Isla Grande are a couple of the many private islands with clear waters that you can swim, dive, or just soak in all day long.
After Cartagena, the beach town of Santa Marta is your next stop on the coast. Playa El Rodadero is another well-known beach, and you'll sometimes come upon parties with the locals happening there. In town, you can also find Quinta de San Pedro Alejandrino, a historic landmark, and Museo del Oro Tairona, which displays elegant and ancient gold artifacts. Take note that the grueling 6-day trek to Ciudad Perdida in the mountains of Santa Marta is an open challenge for those who dare!
Afterwards, take a day trip to explore Tayrona National Park where you'll find the mirrored beaches of Cabo San Juan and one of the most biodiverse areas in the world! Another quick trip would be Palomino, a beach town only almost two hours north of Santa Marta. River tubing is one of the best ventures you can try out here along with surfing lessons and even horseback riding.
Finally, Minca, or Colombia's Sleepy Hidden Gem, is your last stop. Here you can soak in the fresh mountain air, coffee and cacao farm tours, beautiful waterfalls, and amazing surroundings before you make your final departure back to Cartagena. Make sure to make the most out of your stay by capturing some of your best moments!
---

Mums on Flipflops is a participant in the Amazon Services LLC Associates Program, an affiliate advertising program designed to provide a means for sites to earn advertising fees by advertising and linking to amazon.com, amazon.co.uk, amazon.ca, amazon.de, amazon.fr, amazon.it and amazon.es. Amazon and the Amazon logo are trademarks of Amazon.com, Inc. or its affiliates.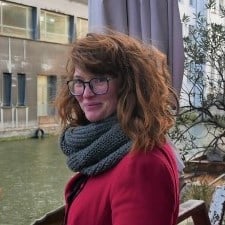 ABOUT THE AUTHOR
Babs Rodrigus is the co-founder and main writer of Mums on FlipFlops . She is absolutely crazy about traveling – especially together with her wife and kids. Babs loves animals, chocolate (what did you expect from a Belgian?), reading, and writing.
---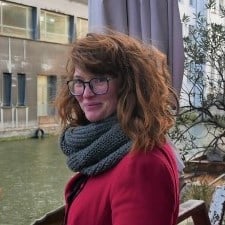 ABOUT THE AUTHOR
Babs Rodrigus is the co-founder and main writer of Mums on FlipFlops . She is absolutely crazy about traveling – especially together with her wife and kids. Babs loves animals, chocolate (what did you expect from a Belgian?), reading, and writing.